Completed the trek with Bikat Adventures in April 2023. The 11 day trek starts from Lukla at 2860 m and goes up to Everest Base Camp (EBC) at 5364 m and then till Kala Patthar at 5644 m; and concludes at Lukla. Total trek distance is 130 kms. More about the trek at this link or alternatively at this link.
Manali Leh KhardungLa Cycling
Manali Leh KhardungLa is one of the most challenging cycling routes, in India at least. It starts from Manali in Himachal Pradesh, India at an altitude of 2050 m and concludes at KhardungLa pass in Ladakh at 5359 m. The distance of 550 km takes about 10 days to cycle due to the challenges of high altitude, thin Oxygen, limited vegetation and habitation; and also mountain sickness for some. The route goes through 5 high mountain passes before reaching KhardungLa, the 6th and the highest pass on this route. KhardungLa pass used to be the highest motorable road in the world till a few years ago. Since 2021, the record has gone to UmlingLa pass. Detailed guide from our ride can be accessed here.
In October 2022, I completed Buran Ghati (Valley) trek with IndiaHikes. It was in preparation for Everest Base Camp trek that I had planned for April 2023. The 8 day 37 kms trek starts from Janglik village at 9415 ft in Himachal Pradesh, India; and goes till Buran Pass at 15000 ft and terminates at Barua at 7725 ft. It was my first high altitude trek so learnt a lot about trekking, thanks to the wonderful guides from IndiaHikes. More about the trek here…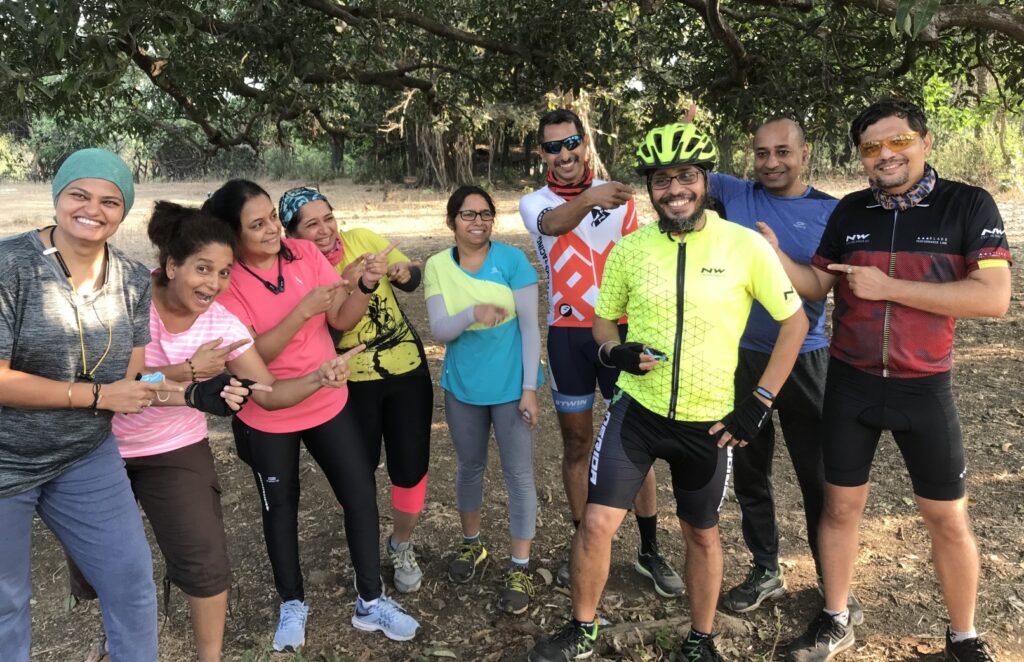 Yeoor hill in Thane, Maharashtra is part of Sanjay Gandhi National Park (SGNP), also known as Borivali National Park. The steepest part of Yeoor hill is 1 km in which it gains elevation of 76 m. Cumulatively, I did 2000+ loops of the climb, sometimes one at a time and sometimes more than 25 in one ride. A Hilly Century ride in Yeoor can be accessed here. More information about Yeoor loop here.
Mussoorie Rishikesh Kedarnath
Ventured on to this cyclo-trek with a group of friends in May 2022. Cycled from Mussoorie to Sonprayag via Rishikesh in 7 days. The route passes through many places of importance in Hindu religion. The trek starts from Sonprayag / Gouri Kund and goes till Kedarnath temple and concludes at Sonprayag. More information about Kedarnath trek here.
Konkan is a region on the western coast of India. I, along with a group of friends cycled a large part of the region, and some more, in two tranches (Mumbai to Goa; and Kochi to Goa). The self-supported touring ride covered a distance of 1300 kms in 17 days. The ride was along the coast / beaches, or the road closest to it. A short video of the Mumbai to Goa Coastal ride is available here.